Lieder by Schubert, Duparc & Liszt
Lieder by Schubert & Schumann
Christoph Prégardien Academy
Friday 18 August 18:00 h
Canònica de Santa Maria de Vilabertran
Repertoire
Katja Maderer, soprano & Amadeus Wiesensee, piano
Franz Schubert
Die junge Nonne, D. 828
Der Fischer, D. 225
Auf dem See, D. 543
Im Frühling, D. 882
Henri Duparc
Franz Liszt
Vergiftet sind meine Lieder, S. 289/3
Im Rhein im schönen Strome, S. 272/2
Die Loreley, S. 273/2
Jonas Müller, baritone & Anna Gebhardt, piano
Franz Schubert
Drang in die Ferne, D. 770
Der Geistertanz, D. 116
Willkommen und Abschied, D. 767
Totengräbers Heimwehe, D. 842
Robert Schumann
Wanderlied, op. 35/3
Der Spielmann, op. 40/4
Die Löwenbraut, op. 31/1
Schöne Wiege meiner Leiden, op. 24/5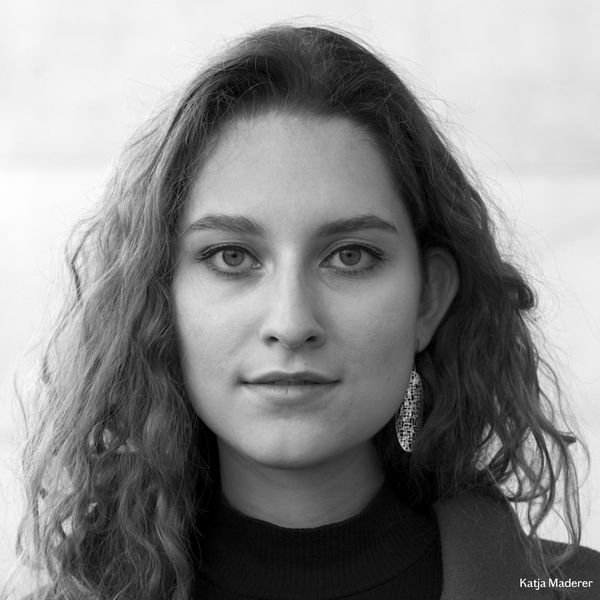 Nascuda l'any 2000, el 2022 va guanyar, juntament amb el pianista Amadeus Wiesensee, el premi especial a la millor interpretació d'un lied contemporani a l'Internationaler Wettbewerb für Liedkunst de Stuttgart. A més, ha guanyat, entre d'altres, el tercer premi en la categoria jove del Bundeswettbewerb Gesang de Berlín (2020) i les beques de la Fundació Hans und Eugenia Jütting i la Societat Fritz Wunderlich. Ha ofert concerts al MusikfestION de Nuremberg, als festivals Young Classic Europe i Europäischen Wochen de Passau i MelosLogos de Weimar i a la Liedwoche de Christian Gerhaher a l'Schloss Elmau. Actualment estudia cant i violí a la Hochschule für Musik und Theater de Munic, on durant el curs 2021/22 va interpretar Pamina (Die Zauberflöte), i ha fet masterclasses amb Brigitte Fassbaender, Christian Gerhaher, Gerold Huber, Ruth Ziesak i Chen Reiss.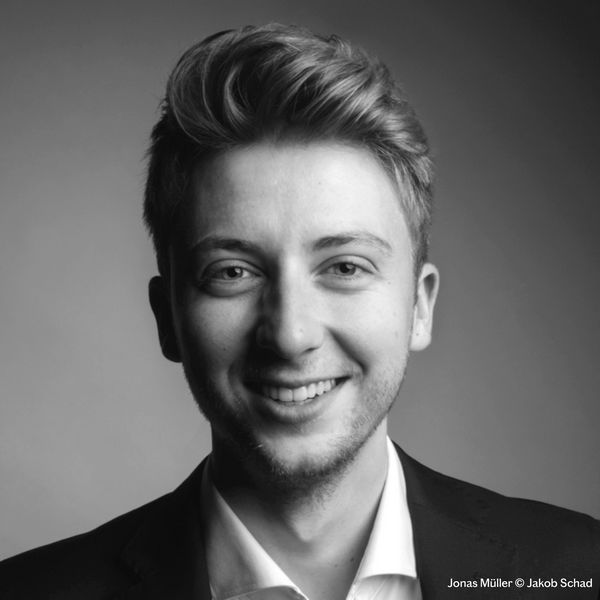 Jonas Müller was born in Deggendorf in 1999. His soloistic focus is on lied singing, which is supported by his close collaboration with pianist Gerold Huber. Jonas Müller is a scholarship holder of the Liedakademie of the Heidelberger Frühling under the direction of Thomas Hampson. Since 2022 he attends the Lied class at the HMT Munich with Prof. KS Christian Gerhaher. In May 2021 Müller made his operatic debut as Papageno in a production at HMT Munich; in 2022 he sang Count Almaviva in Mozart's Figaro and Lubano in "Der Stein der Weisen" . Since 2021 he has been a scholarship holder at Yehudi Menuhin Live Music Now München e.V. and Fritz Wunderlich Gesellschaft e.V.; in the same year he received a grant from the Hans und Eugenia Jütting-Stiftung Stendal. In 2022/23 he is a scholarship holder of the Thomas Gotthold Greinwald Foundation.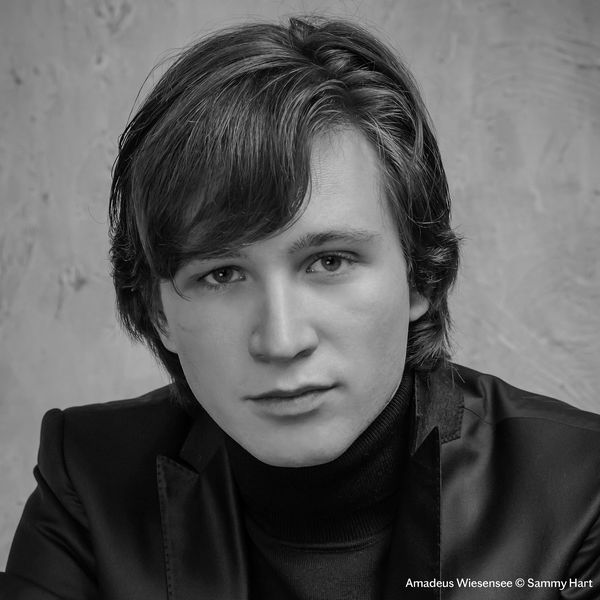 Nascut el 1993, va debutar als dotze anys amb l'Orquestra de la Ràdio de Munic. El 2019, el Süddeutsche Zeitung va qualificar la seva interpretació del Trio amb piano n. 1 de Brahms com a "poètica i captivadora, de primera classe", mentre que el Münchner Abendzeitung el nomenava "Estrella cultural de l'any" en la categoria de música clàssica. Ha actuat, entre altres llocs, al Festival de Mecklemburg-Pomerània Occidental, el Festival de Piano del Ruhr, el Festival de Música de Slesvig-Holstein, el Festival de Música del Rheingau i el Festival Mozart de Würzburg. L'any 2021 va ser guardonat amb el Kunstförderpreis de Baviera. Durant la temporada 2021/22 va ser el primer artista resident de la Beethoven-Haus de Bonn, va debutar a la Frauenkirche de Dresden, al Festival Beethoven de Bonn, a la Glocke de Bremen i a l'Schloss Elmau amb les Variacions Goldberg.
Després d'haver cursat estudis preliminars a la Hochschule für Musik und Theater de Munic, va estudiar allà piano amb la professora Silke Avenhaus i a Würzburg amb el professor Bernd Glemser. Actualment, assisteix a Munic a la classe d'Interpretació de Lied dels professors Christian Gerhaher i Gerold Huber. Ha obtingut nombrosos premis a diversos concursos, com ara el segon premi al Concurs Harald-Genzmer. Ha actuat al Swiss Chamber Music Festival i a la sèrie de concerts Espresso-Konzerte a la Konzerthaus de Berlín, i col·labora amb els concerts per a nens de l'Òpera de Baviera. Ha rebut consells musicals de Brigitte Fassbaender (a la Schubertíada Schwarzenberg) i d'Ian Bostridge. Ha estat becada en diverses ocasions pels programes Deutschlandstipendium i Yehudi Menuhim-Live Music Now. Així mateix, imparteix classes al Leopold-Mozart-Zentrum de la Universitat d'Augsburg.
The artists are grant holders of the "Lied the Future" program sponsored by the Banco Sabadell Foundation