Vera Martínez Mehner,
violin
Johann Sebastian Bach | Integral of the sonatas and partitas for solo violin
Saturday 27 August, 19:30 h
Canònica de Santa Maria de Vilabertran Repertoire
Johann Sebastian Bach
Sonata no. 1 in G minor, BWV. 1001
Partita no. 1 in B minor, BWV. 1002
Sonata no. 2 in A minor, BWV. 1003
Partita no. 2 in D minor, BWV. 1004
Sonata no. 3 in C major, BWV. 1005
Partita no. 3 in E major, BWV. 1006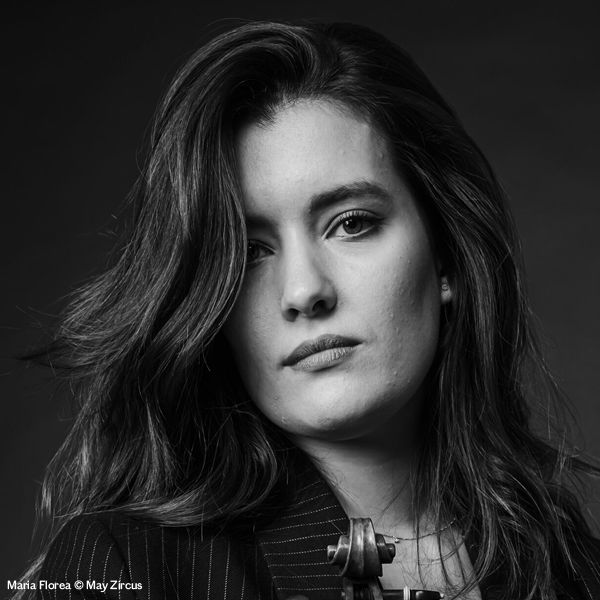 Maria Florea
Maria was born in Esparreguera (Barcelona) in 1993, and started her violin studies with her father, cellist Cristian Florea. She performed her first concert as a soloist at seven. She attended the Reina Sofia Music School in Madrid, completed her Master degree with distinction at the Royal Academy of Music in London, and continued her postgraduate studies at the University Mozarteum of Salzburg. At the moment, she continues her studies at the Musik Akademie Basel. In the last year, Maria has made her debut as a soloist in Spain with the Spanish Radio and Television Orchestra, performing Beethoven's Triple concerto, and the Barcelona Symphonic Orchestra, performing Mozart's Sinfonia Concertante. She recently went on a 4 week tour as a soloist in China, performing Mendelssohn Violin Concerto. Maria is currently member of Altimira Quartet and Trio Da Vinci.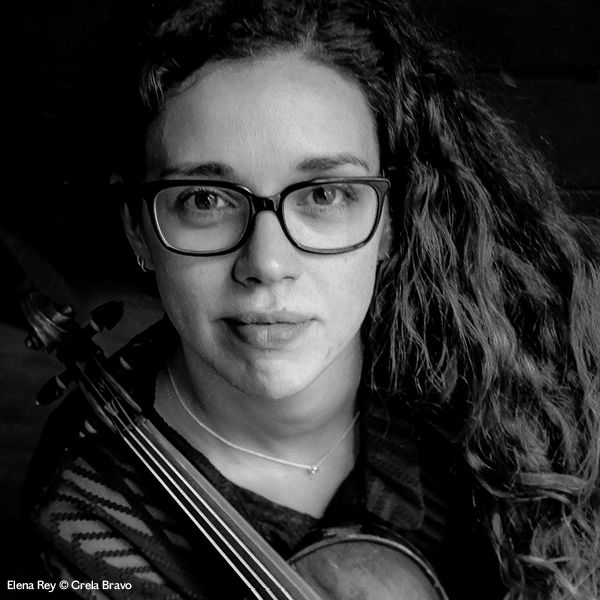 Elena Rey
Elena Rey Rodríguez és membre fundadora del Dalia Quartet i del Trio Lorca. Guardonada en diferents concursos, duu a terme una carrera tant solística com de cambra que la vinculen amb un ampli ventall d'artistes. És membre de l'Orquestra Da Camera i BCN216 i ha estat convidada com a cap dels segons violins a orquestres com la del Palau de les Arts o la Sinfónica de Castilla y León entre d'altres, i col·laborà amb Sílvia Pérez Cruz a "Entre cuerdas", projecte que engloba diversos estils musicals. Nascuda a Barcelona el 1986, començà els seus estudis musicals a l'edat de nou anys amb Mª Victoria Fernández, prosseguint-los amb Gonçal Comellas, Kai Gleusteen i membres del Quartet Casals. Posteriorment estudià a l'Escuela Superior de Música Reina Sofía. Toca un José Contreras (1770) cedit generosament per Lutheria Trapiella S.L.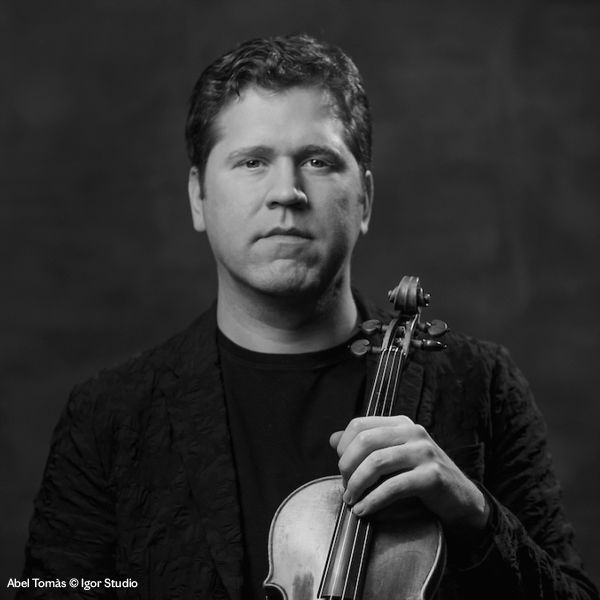 Abel Tomàs
Born in Barcelona in 1980, he studied at the Escuela Superior de Música Reina Sofía, and at the Hochschule für Musik in Cologne. He has been awarded prizes at various national and international competitions in Spain and Argentina. As soloist he has appeared with various orchestras; he has given numerous violin recitals, collaborating with pianists like Juan Carlos Garvayo, Orli Shaham or Eldar Nebolsin. As a chamber musician, he has also appeared with Gerard Caussé, Marta Gulyas, Seguro Ito and Kennedy Moretti. At sixteen, he was a founding member of the Cuarteto Casals; he's also a founding member of the Ludwig Trio Aside from concertizing, Abel teaches violin and chamber music at the Escola Superior de Música de Catalunya, and additionally gives masterclasses in both Europe and the United States.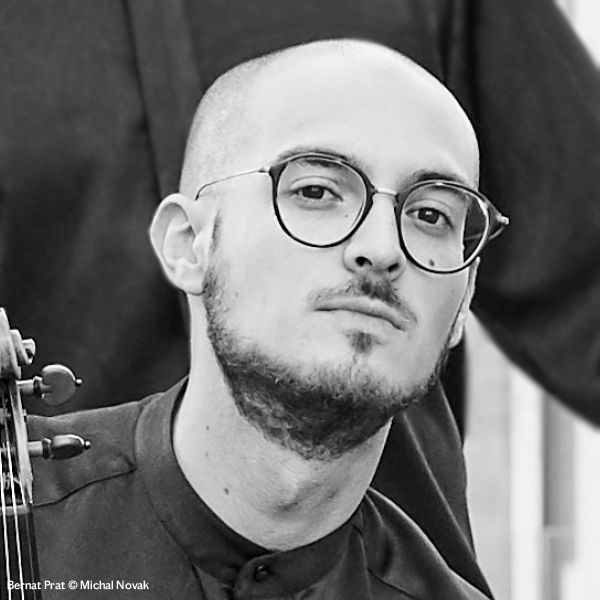 Bernat Prat
Bernat Prat Sabater started playing violin in Capellades (Barcelona) with Sergi Bello. He graduated with high distinction from ESMUC in Spain, where he studied violin with Eva Graubin and chamber music with Kennedy Moretti and Cuarteto Casals. From 2014 to 2016 he has been student of Rainer Schmidt in the Hochschule für Musik Basel, where he completed the Master violin performance with high distinction. He is a founding member of Cosmos Quartet and has been part of orchestras such as JONC, JONDE, SHMFO, OBC and Cadaqués Orchestra. Bernat has also been awarded with many prizes at a great variety of national competitions as well of International.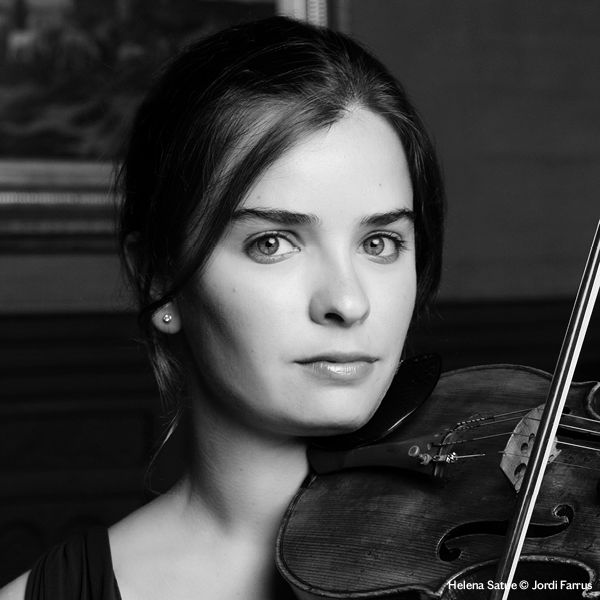 Helena Satué
She started having violin lessons at the age of five. Graduate of the Barcelona and Madrid Conservatories as well as of the Conservatoire National Superieur de Paris, Helena is continuing to broaden her repertoire in the Hochschule für Musik Köln by prof. Mihaela Martin. Critics described her as an outstanding violinist of great conditions; her playing brings together technical ability and genuine emotion.Helena obtained the first prize at the age of 12. She is awarded many prizes at a great variety of national competitions as well of International. She has soloist and orchestral experiences and is an active chamber musician.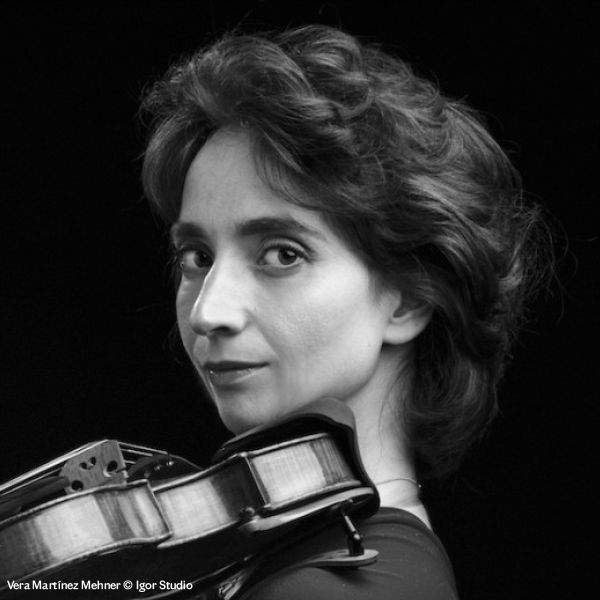 Vera Martínez Mehner
Born in Madrid, she studied at the Escuela Superior de Música Reina Sofia and at the Hochschule für Musik Köln. Concurrently, as a member of Cuarteto Casals, she recieved a special chamber music degree under the tutelage of the Alban Berg Quartet. A prizewinner at many competitions, Vera won First Prize and Special Prize for Interpretation of a Classical Work at the Kloster Schöntal competition in 1995 and Second Prize at the Wieniawsky competition in Poland in 1997. As soloist she has appeared with various orchestras; she has collaborated in chamber music concerts with artists such as Gérard Caussé, Harald Schoneweg, Marta Gulyás and her brother, pianist Claudio Martínez Mehner. She is also a member of the Ensemble Funktion and regularly plays concerts of new music. Vera is currently Professor of Chamber Music and Violin at the Escola Superior de Música de Catalunya.