Lieder by Mendelssohn, C. Schumann, Brahms, Korngold & Mahler
Monday 21 August 20:30 h
Canònica de Santa Maria de Vilabertran
A flor de pell. Julia Kleiter és una cantant de caràcter, una veritable artista que aprofundeix en el repertori i el fa seu per oferir interpretacions sempre profundament commovedores. Després de dos recitals absolutament memorables el 2021 i el 2022, recordats també per l'exuberant piano de Julius Drake, el duo ens proposa per tercera vegada un repertori que no podem deixar d'escoltar.
Repertoire
Felix Mendelssohn
Auf Flügeln des Gesanges, op. 34/2
Reiselied, op. 34/6
Morgengruss, op. 47/2
Allnächtlich im Traume, op. 86/4
Gruss, op. 19a/5
Neue Liebe, op. 19a/4
Clara Schumann
Sie liebten sich beide, op. 13/2
Ich stand in dunklen Träumen, op. 13/1
Die Loreley
Johannes Brahms
Meerfahrt, op. 96/4
Es schauen die Blumen, op. 96/3
Sommerabend, op. 85/1
Mondenschein, op. 85/2
Der Tod, das ist die kühle Nacht, op. 96/1
Von ewiger Liebe, op. 43/1
Erich Wolfgang Korngold
Vier Lieder des Abschieds, op. 14
Gustav Mahler
Lieder nach Gedichten von Friedrich Rückert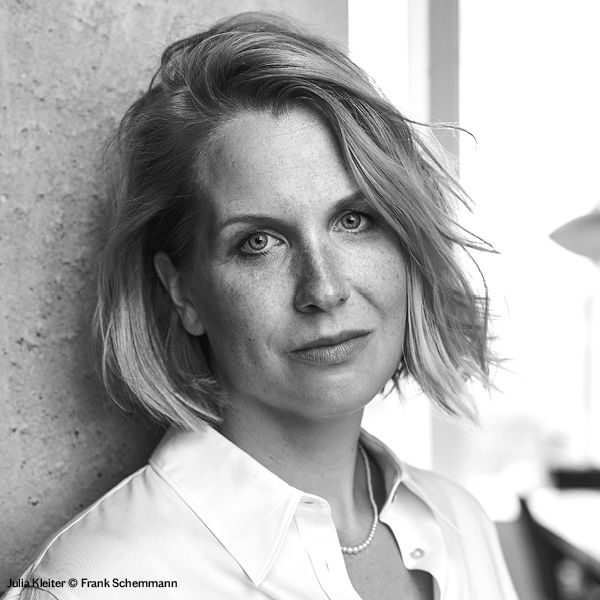 In 2004, she made her debut at the Opéra-Bastille in Paris as Pamina. Julia Kleiter has already been heard as the Contessa (Le nozze di Figaro), Ilia (Idomeneo), Agathe (Der Freischütz), Donna Anna (Don Giovanni) or Eva (Die Meistersinger von Nürnberg). Recently, she could be heard with Dvořák's Stabat Mater and Requiem, Bach's Christmas Oratorio, Schumann's Das Paradies und die Peri, Brahms' Ein deutsches Requiem. Haydn's Creation and Bruckner's Te Deum. Julia Kleiter can also be heard in numerous recitals at London's Wigmore Hall, in Paris, Madrid, Munich and at the Schubertiade Schwarzenberg. She performs regularly with the pianists Michael Gees and Julius Drake and has also appeared at the Pierre Boulez Hall in Berlin, the Musikverein in Vienna, the Mozarteum in Salzburg and the Philharmonie in Essen.
Julius Drake lives in London and enjoys an international reputation as one of the finest instrumentalists in his field, collaborating with many of the world's leading artists. The New Yorker has described him as the "collaborative pianist nonpareil". He appears regularly at all the major music centres and festivals. His passionate interest in song has led to invitations to devise song series for Wigmore Hall, London, the BBC and The Royal Concertgebouw, Amsterdam. His annual series of song recitals – Julius Drake and Friends – in the historic Middle Temple Hall in London, has featured recitals with many outstanding vocal artists including Thomas Allen, Olaf Bär, Ian Bostridge, Angelika Kirchschlager, Iestyn Davies, Veronique Gens, Felicity Lott, Simon Keenlyside, Christopher Maltman, Mark Padmore, Christoph Prégardien.